Thank you for your support!
See current menu below.
Come to Bloodroot and get your "to-go" order—but eat it picnic style on our patio! We have 5 tables outside and we've made sure they are spaced at least 6 feet apart!
The next time we have a beautiful day, come enjoy your food on our patio and enjoy the fresh air and view!
Remember, almost everything we are selling for take out should last for a few days, so feel free to stock up! We so much appreciate your support during this difficult time. Please share this website with your friends who may be wanting a good meal!
​
We are now open from 5 to 9 Tuesday through Saturday for outdoor dining and take out.

To order take-out over the phone, please call us between 3:00 and 5:00pm, Tuesday through Saturday. After 5:00pm we ask that you come to the restaurant to place your take-out order. We will fill it as promptly as possible!
We so appreciate those of you who have been coming and buying our food to take home.

SOUPS
​
$7.00 each
Can be refrigerated/stored for
a week
​
Escarole with cannellini beans
& garlic, optional penne


Chilled zucchini with lemon
and herbs


Chickpea, carrot and potato


Sancocho—Puerto Rican root vegetables with corn & avocado


Hungarian bean & potato with dill
APPETIZERS
Vegan Cheese Taster including the amazing camembert cheese.

Mushroom Walnut Paté
SALADS
​
$9.00 each—we package the lettuce and dressing separately for freshness.
​
Tofu Salad (the tofu is fresh and we estimate you should be able to combine the ingredients for
4-5 days)


Tossed Salad (which should last
2-3 days)

Caesar's wife with creamy garlic dressing, croutons and onion


Shredded beets, carrot and turnip with avocado
LUNCH
Shiitake mushroom vegan quiche with a small salad $10.95
​
BREADS
​
$1.50—Our bread, even when sliced the day before, is absolutely delicious when toasted!
​
Potato Rye

Oatmeal Sunflower Seed

Whole Wheat

​
ENTREES
​
Side items will be packaged separately to keep them fresh and help them last longer and we will include instructions on the best ways to reheat.
​
Jerk "Chicken" with Coconut Rice and Avocado
- if you're planning on eating it the day you pick up, we will broil it for you. If not, we won't and will provide easy instructions on how long to broil it at home. We estimate this meal can keep for 2-3 days. $21.95


Black Bean Tostadas with green rice, jicama-pineapple-mango salsa $21.95


Szechuan noodles in sesame peanut sauce
with eggplant,cucumber garnish $21.95


Thai Chicken with Basmati Rice, Avocado & Pineapple $19.95


Pasta with basil-pistachio pesto, arugula and lemon.
Shiitake mushroom garnish. $21.95


Mujedra—Mid-East lentils and rice, green bean stew,
olive-walnut accompaniment. $21.95
Bloodroot Burgers
always available
frozen in packs of two with çemen
$13.95
DESSERTS
​
Chocolate Devastation Cake
this dessert keeps really well—we've never had it last more than 5 days, but we know it can last that long!
​Chocolate Silk Pudding

Peach Cobbler

Vanilla Ice Cream with
Brandied Peaches & Raspberries
House Made Bourbon Vanilla Ice Cream

House Made Chocolate Ice Cream

Hot Fudge Sundae

Pints of Oatly Vegan Vanilla, Oatly Vegan Chocolate and Oatly Vegan Coffee Ice Cream
Our phone number is 203-576-9168. If we don't answer, please call Noel at 203-505-8597!


We very much appreciate your support during this trying time. While it's not as good as being able to dine in with us at Bloodroot, we hope that our food continues to nourish you.
Pride of place on our menu goes to seasonal, well seasoned, unusual & ethnically diverse vegan dishes.
Tuesday
Lunch: 11:30 AM - 2:30 PM
Dinner: 6:00 PM - 9:00 PM
Wednesday
Dinner: 6:00 PM - 9:00 PM
Thursday
Lunch: 11:30 AM - 2:30 PM
Dinner: 6:00 AM - 9:00 PM
Friday
Lunch: 11:30 AM - 2:30 PM
Dinner: 6:00 PM - 10:00 PM
Saturday
Lunch: 11:30 AM - 2:30 PM
Dinner: 6:00 PM - 10:00 PM
Sunday Brunch
11:30 AM - 2:30 PM
New hours: 5 to 9
Tuesday-Saturday
Call for take-out from 3 to 5 pm
We continue to seek and find inspiration, comfort and nourishment from the unpretentious foods that people all over the world have honed to perfection whether out of necessity or pride or both.
We've specialized in ethnic vegan and vegetarian cooking since 1977. To appropriately make use of local ingredients, our menu changes regularly to reflect the seasons.
We welcome your visit!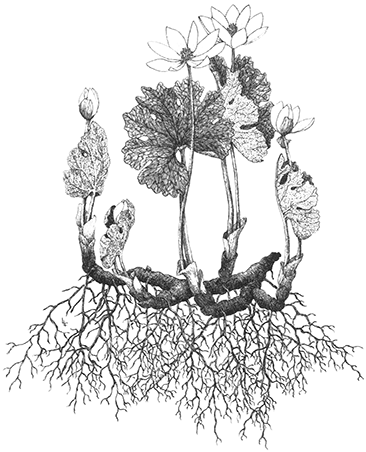 Douglas Tirola's, latest documentary traces the evolution of feminism through the lives of two exceptional women, Noel and Selma, who came of age in the '50s when women were relegated to the roles of wives and mothers. The two share a love of cooking and gardening and, in the '70s, open Bloodroot, the first vegetarian collective restaurant and bookstore in Bridgeport, Connecticut.
​
Tirola affectionately chronicles the cultural shifts of the last 40 years as Noel and Selma attempt to keep Bloodroot open as an indispensable gathering spot for progressive women.
Bloodroot's wine and beer list, like the food, has been selected for tastes that are unique and memorable. We have a small, but select cellar of organic and sustainable red and white wines at reasonable prices and a wide variety of organic beers.
"This venerable feminist restaurant prepares superb ethnic vegetarian and vegan dishes; overall it's a most unusual dining experience..."

~Zagat
Bloodroot is... "legendary."
New York Times
Hartford Courant
Fairfield County Weekly
Bloodroot is... "beloved."
Danbury News-Times