Thank you for your support! See our current menu below.
Call for reservations or take out: 203-576-9168.
Now open for Saturday lunch.
Normal, what is normal anyway?
​
It is likely that it will never again be what we used to think of as normal. Nothing on Zoom can make up for physically being in the same space as the music, dramas, games and people we used to see, enjoy, and be with.
​
​
This does seem to be changing a bit now and perhaps all will be open again soon. Meanwhile, we will do the best we can—in our case, respecting those who are concerned about safety and those who prefer solitude.
So, we will go on making our food available "to go." But we do continue to miss the connection with people we used to see regularly and with whom we had interesting and lively conversations!
We are glad and lucky to have our work because, as cooks, there is always a new recipe to try or an old one to produce which is surprisingly more delicious than we remembered. Of course, cooked food needs diners and we do hope that is you! We want you to feel safe and hopeful for what the new normal will bring.
Whatever category you fall into, we want to please you. So, until you are otherwise inclined, do come and get take-out. To order take-out over the phone, please call us between 2:00 pm and 5:00 pm Tuesdays through Saturdays. After 5:00 pm, come to the restaurant to place your order and we will fix it as quickly as possible. Or, you can greet the emerging Spring by dining on our terrace or in the dining room. We are quite serious about masks and about making your safety and ours a priority.
Please note that we are now open for lunch on Saturdays from 11:30 am to 2:30 pm and continue being open for dinner Tuesday through Saturday from 5:00 pm to 9:00 pm.
Reservations are always appreciated, especially for Fridays and Saturdays.
SOUPS
​
Can be refrigerated/stored for
a week​

Chick pea, carrot, potato
and tomato


Tomato and fennel—chilled


Chilled zucchini with herbs and
sliced almond garnish


Puerto Rican San Cocho
with root vegetables, corn, and avocado garnish


Cambodian Kanji—with rice, potatoes, cashews
LUNCH on Saturdays
Shiitake mushroom vegan quiche with a small salad

Bloodroot burger, pickle, chips, and salad

Avocado on house-made rye toast with chips

"Chicken" salad on whole wheat toast, pickle & chips

SALADS
​
We package the lettuce and dressing separately for freshness.
​
Marinated Tofu Salad with Chinese cabbage


Organic Tossed Salad


Caesar's Wife


Shredded beets, carrot & turnip with avocado slices
APPETIZERS​

Mushroom Walnut Paté


Vegan Carrot Lox - served with whole wheat toast, capers & vegan cream cheese


Vegan cheese taster with
house-made, and Conscious Cultures Creamery made cheeses, served with rice crackers and fruit
​
BREADS
​
Our bread, even when sliced the day before, is absolutely delicious when toasted!
​
Potato Rye

Oatmeal Sunflower Seed

Whole Wheat

​
ENTREES
​
Side items will be packaged separately to keep them fresh and help them last longer and we will include instructions on the best ways to reheat.
​​
Spicy Thai coconut-pineapple curry with Basmati rice, peanut and avocado garnish


Jamaican jerk "chicken," tofu and seitan, with coconut rice, sweet potato, and avocado


Mexican mole "chicken" with rice, beans, tortilla,
and avocado slices


Mid East lentils and rice in a red pepper cup
served with green bean stew and olive/walnut accompaniment


Chilled Vietnamese summer rolls
with peanut and coconut sauce
Bloodroot Burgers
always available
frozen in packs of two with çemen
$13.95
DESSERTS
​
Jamaican Rum Cake

Chocolate Devastation Cake
this dessert keeps really well—we've never had it last more than 5 days, but we know it can last that long!
Chocolate Silk Pudding

Apple Cobbler

House Made Vegan Bourbon Vanilla Ice Cream

Mango Coconut Ice Cream

Ice Cream with Brandied Fruit, or Hot Fudge
Our phone number is 203-576-9168. If we don't answer, please call Noel at 203-505-8597!


We very much appreciate your support during this trying time. While it's not as good as being able to dine in with us at Bloodroot, we hope that our food continues to nourish you.
Pride of place on our menu goes to seasonal, well seasoned, unusual & ethnically diverse vegan dishes.
Tuesday
Dinner: 5:00 PM - 9:00 PM
Wednesday
Dinner: 5:00 PM - 9:00 PM
Thursday
Dinner: 5:00 PM - 9:00 PM
Friday
Dinner: 5:00 PM - 9:00 PM
Saturday
Lunch: 11:30 AM - 2:30 PM
Dinner: 5:00 PM - 9:00 PM
​
We continue to seek and find inspiration, comfort and nourishment from the unpretentious foods that people all over the world have honed to perfection whether out of necessity or pride or both.
We've specialized in ethnic vegan and vegetarian cooking since 1977. To appropriately make use of local ingredients, our menu changes regularly to reflect the seasons.
We welcome your visit!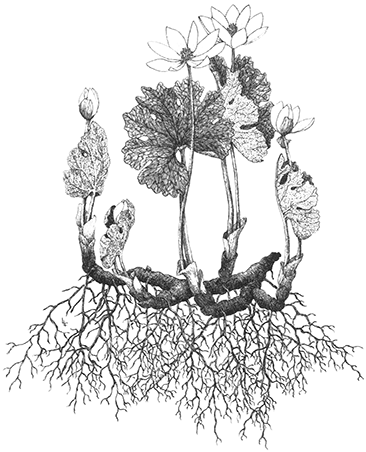 Douglas Tirola's, latest documentary traces the evolution of feminism through the lives of two exceptional women, Noel and Selma, who came of age in the '50s when women were relegated to the roles of wives and mothers. The two share a love of cooking and gardening and, in the '70s, open Bloodroot, the first vegetarian collective restaurant and bookstore in Bridgeport, Connecticut.
​
Tirola affectionately chronicles the cultural shifts of the last 40 years as Noel and Selma attempt to keep Bloodroot open as an indispensable gathering spot for progressive women.
Bloodroot's wine and beer list, like the food, has been selected for tastes that are unique and memorable. We have a small, but select cellar of organic and sustainable red and white wines at reasonable prices and a wide variety of organic beers.