Pride of place on our menu goes to seasonal, well seasoned, unusual & ethnically diverse vegan dishes.
Bloodroot Restaurant - Since 1977
Tuesday
Lunch: 11:30 AM - 2:30 PM
Dinner: 6:00 PM - 9:00 PM
Wednesday
Dinner: 6:00 PM - 9:00 PM
Thursday
Lunch: 11:30 AM - 2:30 PM
Dinner: 6:00 AM - 9:00 PM
Friday
Lunch: 11:30 AM - 2:30 PM
Dinner: 6:00 PM - 10:00 PM
Saturday
Lunch: 11:30 AM - 2:30 PM
Dinner: 6:00 PM - 10:00 PM
Sunday Brunch
11:30 AM - 2:30 PM
We continue to seek and find inspiration, comfort and nourishment from the unpretentious foods that people all over the world have honed to perfection whether out of necessity or pride or both.
We specialize in ethnic vegan and vegetarian cooking. To appropriately make use of local ingredients, our menu changes regularly to reflect the seasons. We welcome your visit!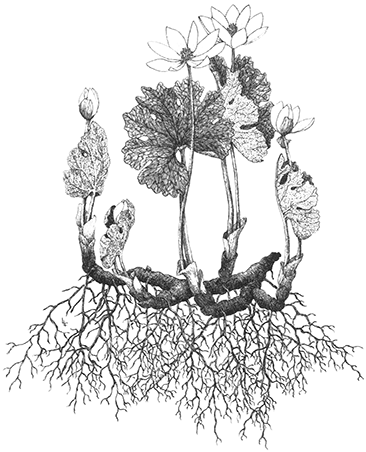 Douglas Tirola's, latest documentary traces the evolution of feminism through the lives of two exceptional women, Noel and Selma, who came of age in the '50s when women were relegated to the roles of wives and mothers. The two share a love of cooking and gardening and, in the '70s, open Bloodroot, the first vegetarian collective restaurant and bookstore in Bridgeport, Connecticut.
​
Tirola affectionately chronicles the cultural shifts of the last 40 years as Noel and Selma attempt to keep Bloodroot open as an indispensable gathering spot for progressive women.
Bloodroot's wine and beer list, like the food, has been selected for tastes that are unique and memorable. We have a small, but select cellar of organic and sustainable red and white wines at reasonable prices and a wide variety of organic beers.
"This venerable feminist restaurant prepares superb ethnic vegetarian and vegan dishes; overall it's a most unusual dining experience..."

~Zagat
Bloodroot is... "legendary."
New York Times
Hartford Courant
Fairfield County Weekly
Bloodroot is... "beloved."
Danbury News-Times